Acworth Charm Tour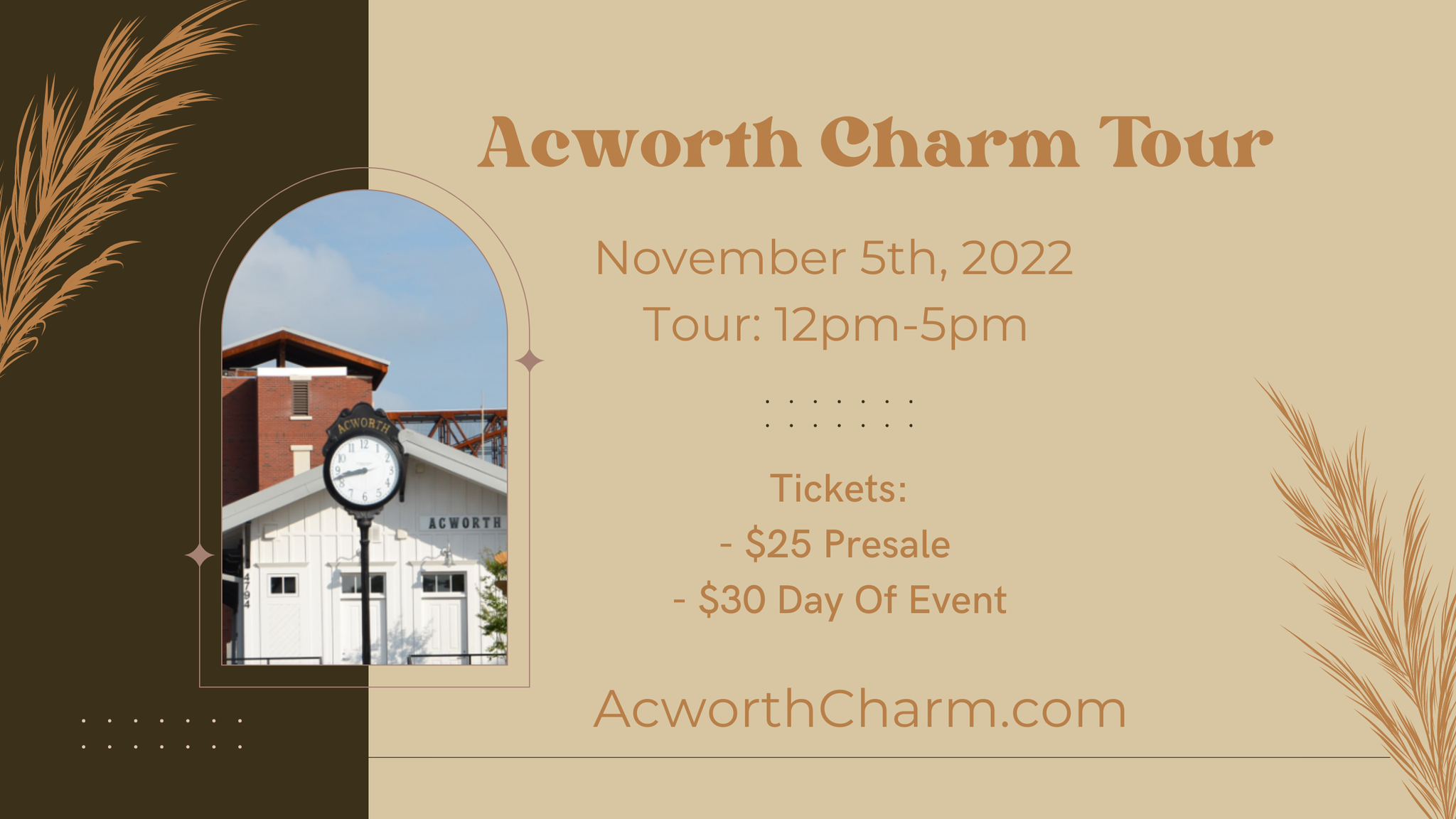 ---
Tickets
Text CHARM to 404-491-7724 or click HERE.
---
Pick up
Pick up tickets at the Acworth Historic Jail on Center Street Nov 3rd – 5th.
---
Additional Information
Organized by Brookwood Christian Dyslexia School & Acworth Cultural Arts Alliance.
This year's tour focuses on recently renovated homes plus a bonus new home!
Please note that the ticket link will take you to a secure site. No information is gathered by this page.
---